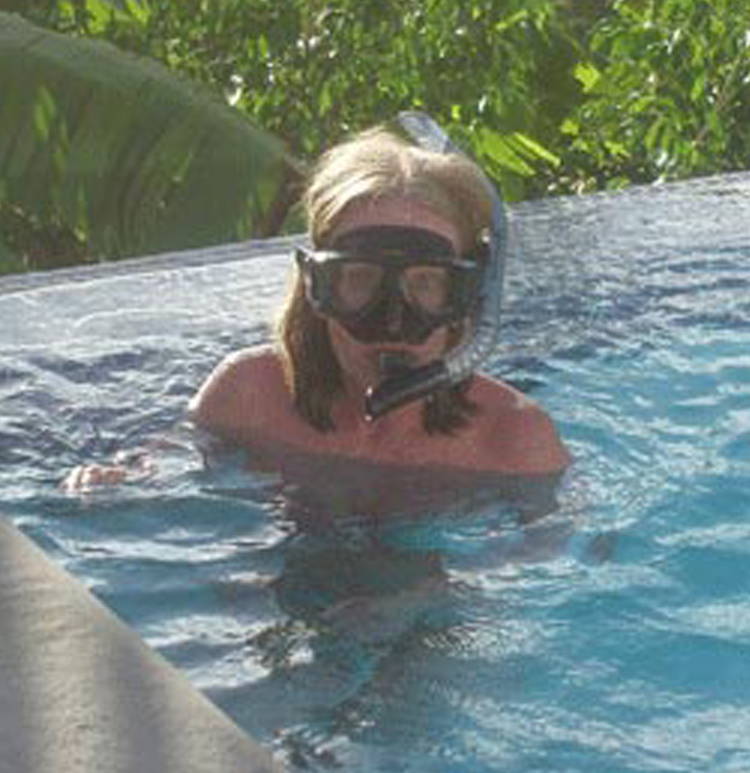 Sandra doing her best impression of the Loch Ness Monster.
Sandra joined us in 2001. We didn't really need her, but we had to employ someone from an ethnic minority. She is Scottish.
Sandra's duties include the running of our customer services department. And Boy do our customers run!
Sandra's CV is as impressive as it is varied: A number of years as a hippy in France followed by a long period in the Middle East in charge of personnel logistics for a major bank. We think that means that she was the housekeeper, but since nobody here can understand her accent, we'll never know.
Sandra is a McDonald and old enough to remember Glencoe - so if you want to contact her and you're a Campbell, invent another surname or else.