Crushproof & Waterproof Protective Medical Cases
Peli Medical Cases are the best way to protect, store and transport medical supplies and other equipment. Used by emergency services professionals all around the world, Peli cases are renowned for being virtually indestructible. What's more, they are covered by a Lifetime Guarantee.
---
EMS kits for a range of cases
EMS kits are available for a number of cases in the Peli Protector range. These are variations of the standard padded nylon dividers with Velcro® sides, designed specifically for use with medical equipment. They also include a lid organiser with multiple pockets and storage slots.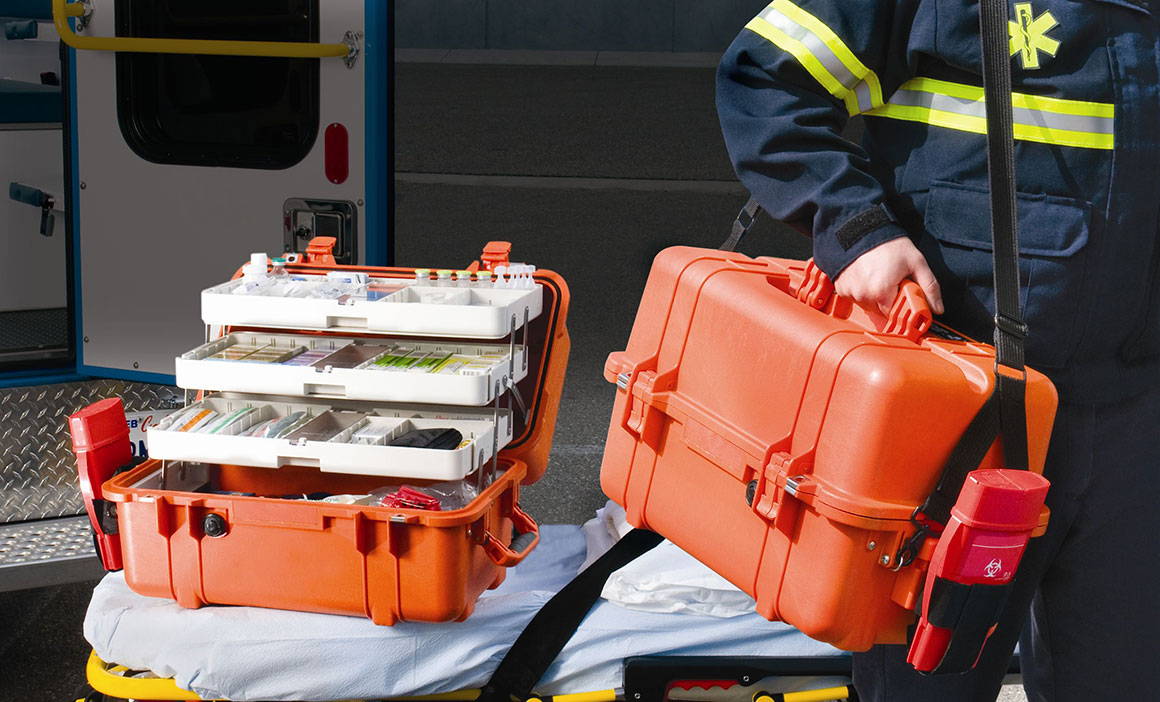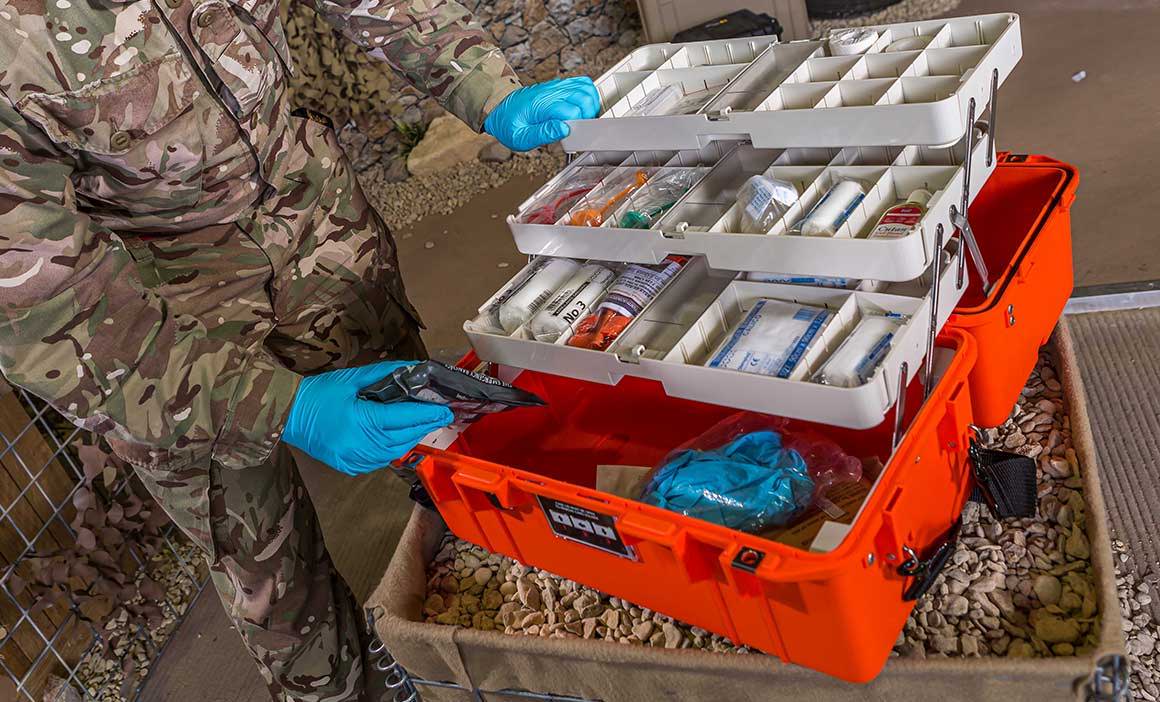 These two EMS cases are perfect options for protecting, storing and organising medical gear. Both feature a 3 tier tray system with adjustable compartments and a lockable section for controlled substance storage.
As part of the Air range, the 1465 is lightweight and it also features Press & Pull latches.
Each Peli case is guaranteed for life.
"You break it, we replace it. Forever."
Waterproof, Dustproof & Crushproof
Almost every Peli case has an IP67 rating, meaning they are both waterproof and dustproof. They're also virtually indestructible.
Peli Protector cases feature automatic pressure equalisation valves, as well as double-step latches that are easy to open and comfortable rubber overmoulded carrying handles.