Peli Products (UK) Ltd is the independently owned and operated UK distributor of the Peli™ brand of protective cases, torches and area lighting. We have been established for over 30 years and we are an ISO registered company, ensuring quality systems and excellence in service.
---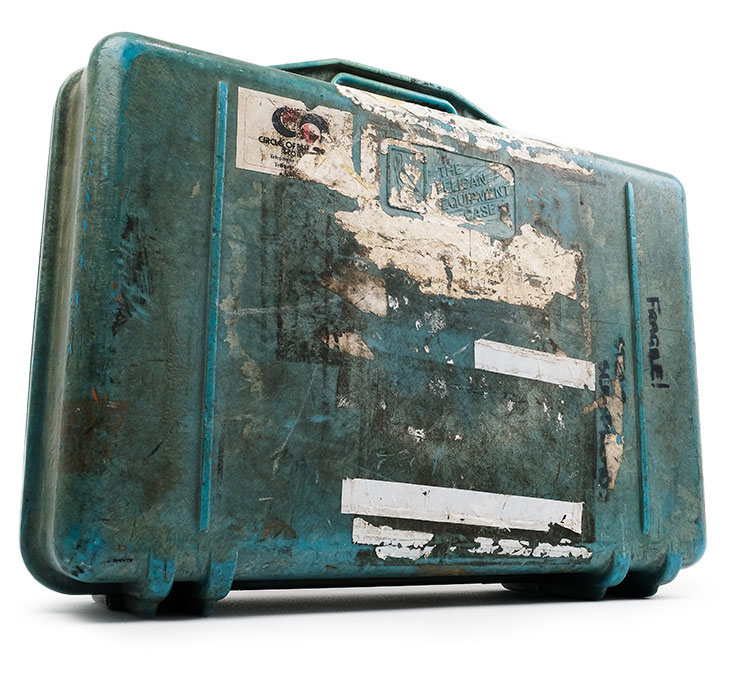 Pictured above is "The Pelican Equipment Case", manufactured in the 1980s.
Today's equivalent is the Peli 1520 Protector Case.
What is the difference between Peli and Pelican?
Peli Products is the trading name in Europe of Pelican Products Inc of Torrance, California. To put it simply, the products are exactly the same but branded differently in Europe and the UK.
Peli cases are manufactured by Peli Products, S.L.U. and/or its related companies. The official website of Peli Products, S.L.U. can be found at www.peli.com. All trademarks are registered and/or unregistered trademarks of Peli Products, S.L.U., its parent, affiliates or subsidiaries, and are used under license.
experts in custom foam protection
Here at Peli Products UK, we have significantly invested in the latest foam routing technology to ensure we can offer a premium custom foam service and provide customers with the confidence that their products and equipment have the vital protection required to reach their destination in perfect condition.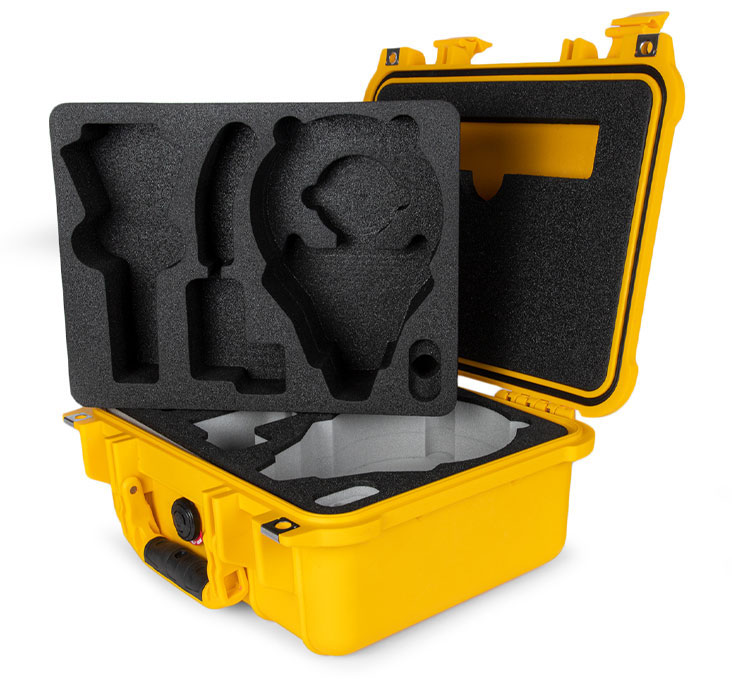 Pictured is an example of the bespoke foam service we can provide. You can find out more about our case customisation services here.