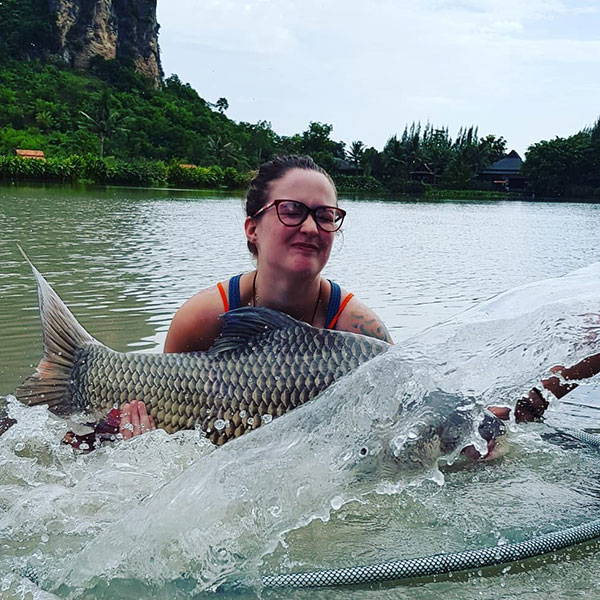 This is Elizabeth, but everyone calls her Bell. Don't ask her to park your car, unless you're prepared for a few dings! Budum, chhh...
She's a military wife, but don't be fooled by the lack of ring - she's got her twin to keep her company. You can't mistake them, though, as Bell is covered in tattoos and likely to be accompanied by her giant dog, Blue.
When Bell's not in the office, she's probably off on a motorbike ride, fishing in some hidden spot, or taking a dangerous hike. But best of all, she's always down for a shot (or three) after a long day!