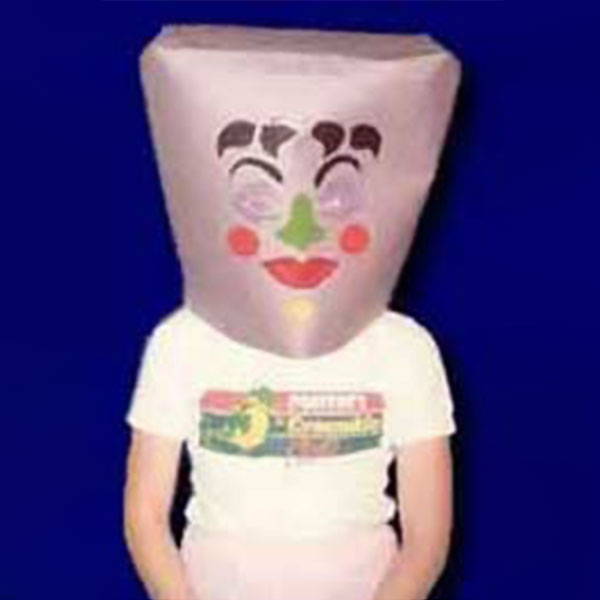 Living proof of our Company's commitment to the Care in the Community programme for challenged people: Debbie supports Manchester United.
Debbie joined the company in 1997, at the age of 22, she says. Her duties include the coordination of the activities of the Sales Office. Having completed these duties by 9:05 am, Debbie embarks on co-ordinating her social life with commendable enthusiasm. Finally, with the tireless energy for which she is admired by all of us, she returns to her duties at 4:55pm to plan yesterday's sales activities. She then finishes for the day at 4:57pm.
Her parents made her wear the bag since childhood on the grounds that it was a vast improvement on her natural features, but we let her take it off for special occasions such as a lunar landing by the Ugandan Space Administration.