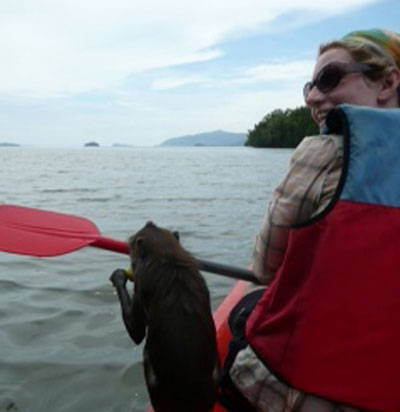 Project Sales coordinator
Anne is one of our sales coordinators and delights her colleagues in that department with constant humming and singing – occasionally in tune. She has single-handedly improved punctuality here at Peli. Every member of staff has taken to arriving at work before 8:30am so that they can be entertained by Anne's parking – a manoeuvre which normally takes 15 minutes on a good day, but can take as long as half an hour in adverse weather conditions (cloudy, or winds over 5mph, or rain, or mist, or simply too bright).
Anne's exuberance for suggesting different ways in which we can improve as a company and as members of the team rapidly brought her to the attention of our CEO who has now taken to locking himself in his office any time Anne is in the building. Which is good news for all.
A final insight into Anne's unique personality: she has a camper van called "Bongo", and a mountain bike with a bell on it.