Peli 9600 - 110v Linkable Site Light
A highly energy efficient, linkable wide-angle lighting system, brand new to the Peli lighting range.
Reduce the energy consumption of your generator lighting
For years, Peli has been the market leader in eco-friendly, portable area lighting, but one problem that has persisted, is that it's never been practical to cover long distances with large quantities of battery powered lights, leaving users with no option but to turn to wasteful generator lighting. The 9600 is here to change that.
It takes the quality, efficiency and durability that has become synonymous with the Peli brand, to create a new generation of generator powered, linkable lighting.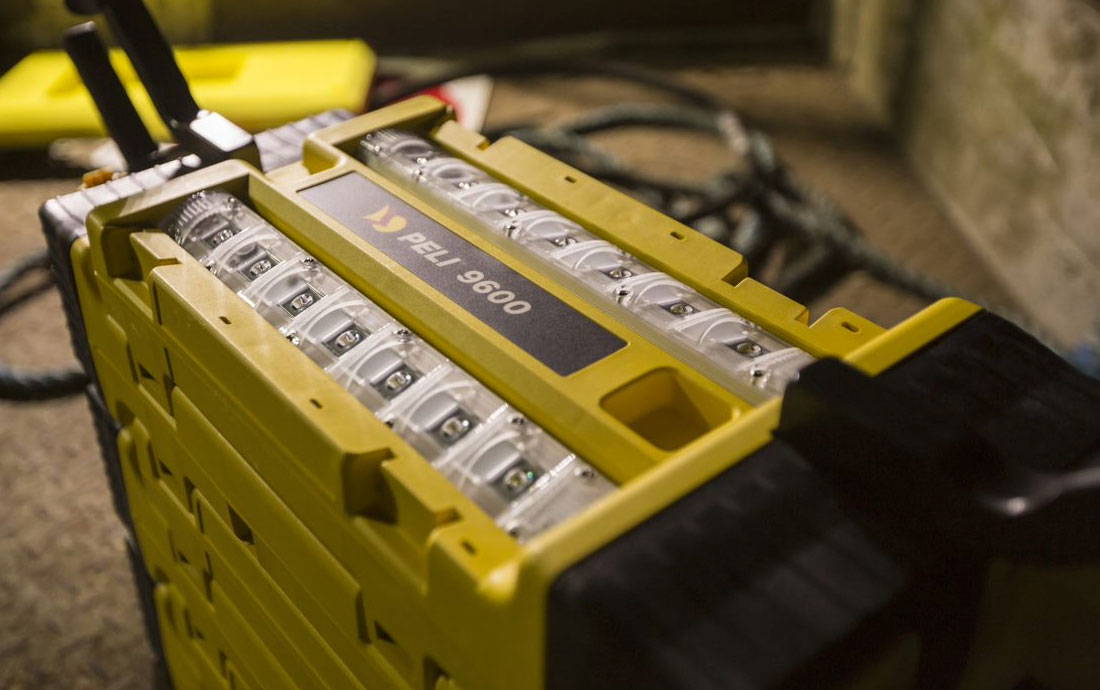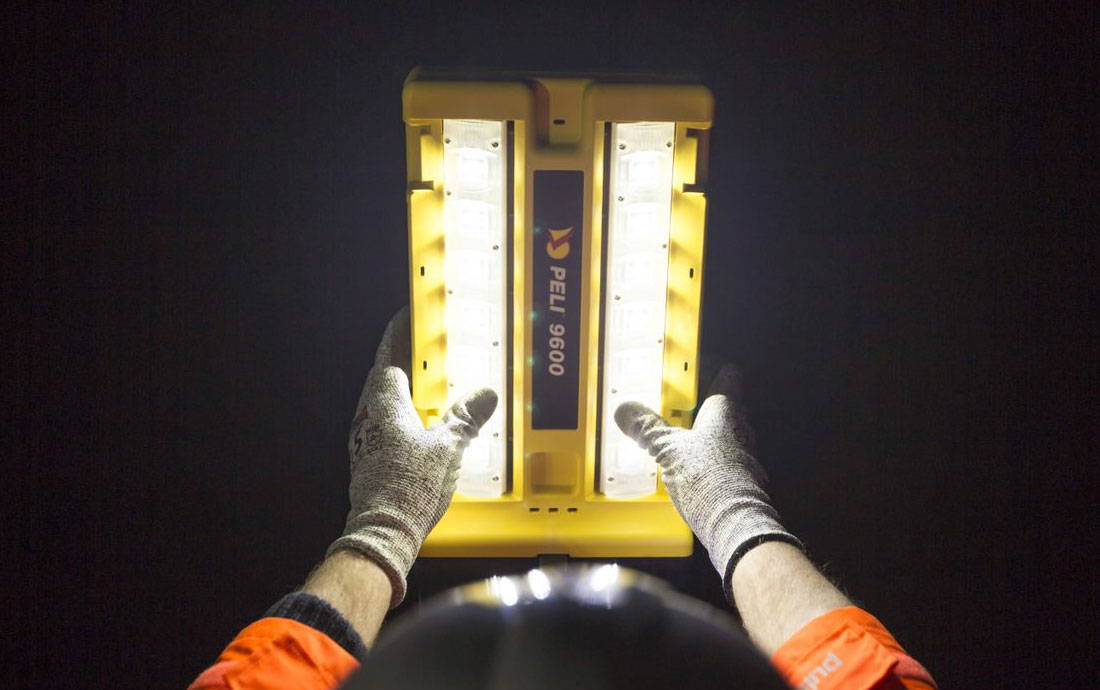 ✔Energy efficient led site lighting
The highly efficient light engine requires less power, and therefore fewer generators compared to traditional lighting.
✔Retro-fit onto existing temporary lighting systems
The 9600 can be retro-fitted onto existing bases and poles; mounted to fences or walls for access lighting; or suspended overhead in temporary shelters. Peli-supplied adjustable pole systems are also available to purchase with the lighting system.
✔Link multiple light sources using the same power source
Link lights together and illuminate a whole site – over 500 linear metres – from a single generator (subject to generator condition/capacity).
The Interlocking Stack Pattern makes transportation and storage simple. The "Plug & Play" system uses common cables ensuring a quick and safe installation without the need for specialist training.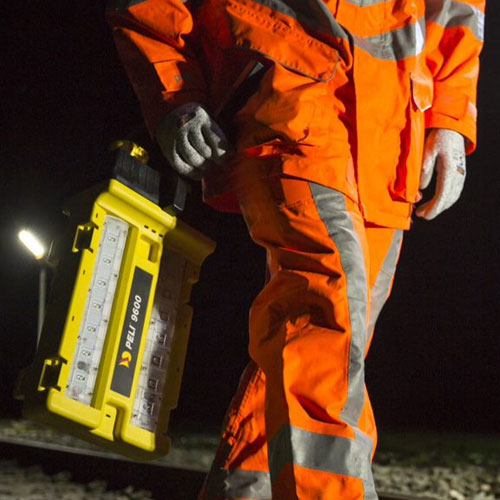 Interlocking stack system

Stack lights together with ease using the simple inter-lockable stacking pattern.

Adjustable beam angle

Patented Peli light engine with a user-adjustable light pattern and adjustable beam angle.

Rugged & weatherproof

For use in all weathers, the 9600 main body is IP67. IE 16A connector IP44.

Independently drop tested

Independently drop tested to 3 metres (onto concrete), so you know it can survive a beating.

Tough and crushproof

These rugged lights are Peli tough and feature internal shock supports.

Easy to store and transport

Linkable and lightweight, the 9600 is an extremely practical alternative to lighting towers.
Get in touch using the form below and a member of our team will get back to you as soon as possible.